Board Of Directors Of SBM (NBFC) Holdings Ltd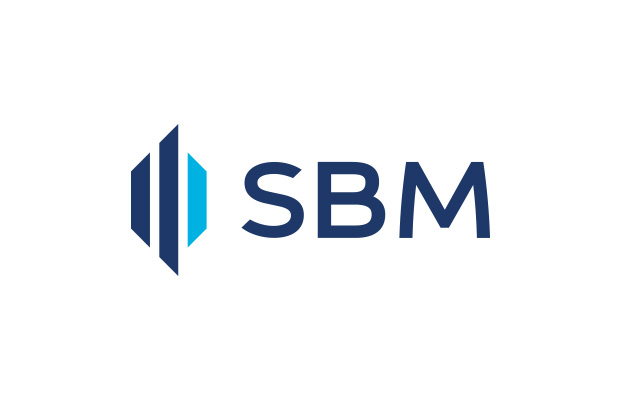 Board of Directors of SBM (NBFC) Holdings Ltd
The Board of Directors comprises a team of high-calibre profiles who are responsible for the strategic direction and its long-term success in all the markets we serve.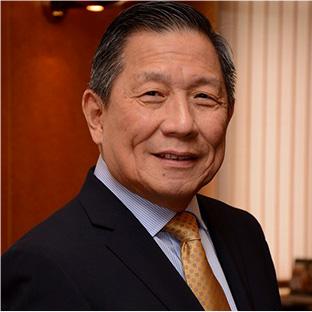 Kee Chong LI KWONG WING, G.O.S.K.
Mr Kee Chong LI KWONG WING, G.O.S.K. (KC Li) is a well respected and gifted economist. He is the founder of the National Mutual Fund which was the first Fund Manager in Mauritius to launch a Unit Trust and a Property Fund. He is also founder of the Mauritius International Trust Co. Ltd, one of the first professional firms to provide trust and tax planning services to international clients. Over many years, Mr KC Li has diligently and successfully served the public sector of Mauritius through holding many positions as Chairman of the Stock Exchange Commission, the State Investment Corporation Management Ltd and the National Advisory Council on Prices and Consumer Protection and also as Advisor to the Minister of Finance. Mr KC Li has also served as consultant to the United Nations Economic Commission for Africa (UNECA), the U.N. Industrial Development Organisation (UNIDO) and the Finance and Investment Sector Coordinating Unit (FISCU) of the Southern African Development Community (SADC) Council of Finance Ministers.
Mr KC Li brings his many years of professional experience to the Board where he is known for his strong and decisive leadership skills and for his farsighted strategic thinking. He has been a Member of the Board of SBM Holdings Ltd since April 2015.
Mr KC Li is a Member of the Board of Directors of the State Insurance Company of Mauritius Ltd, Mauritius Technologies Holdings Ltd, African Export-Import Bank and also sits on the Board of several Emerging Market Funds and Asia Hedge Funds. Mr KC Li also serves on the Board of the following entities across the SBM Group namely SBM (NBFC) Holdings Ltd, SBM 3S Ltd, SBM eBusiness Ltd, SBM Africa Equity Fund Ltd, SBM Capital Markets Ltd, SBM Microfinance Ltd, SBM Factors Ltd, SBM Capital Management Ltd (under process of winding up), SBM (Mauritius) Infrastructure Development Company Ltd, SBM Infrastructure General Partner Limited, SBM Bank (Kenya) Limited, SBM Bank (Seychelles) Limited and Banque SBM Madagascar SA.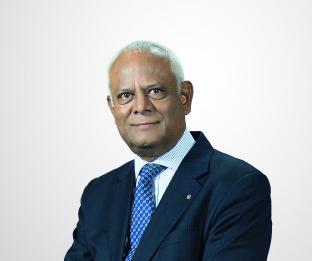 Kris Lutchmenarraidoo
Mr. Kris (Lakshmana) Lutchmenarraidoo is the Chief Executive of SBM (NBFC) Holdings Ltd since 15 January 2017. He is a seasoned banking professional with over 40 years' experience across the banking and financial services sectors.
During the 13 years he spent at SBM, he held various positions across the bank namely Branch Manager, Head of Internal Audit, and Assistant General Manager. He then moved on to occupy the highest positions in various prominent entities such as Mauritius Leasing Company Ltd, Mauritius Post Ltd, Mauritius Post and Cooperative Bank Ltd, La Prudence Mauricienne Assurances Ltée and Mauritius Union Assurance Co. Ltd, where he held the position of Group CEO from January 2011 to December 2014.
Subsequently he was appointed as Group Managing Director at Phoenix East Africa Assurance Company Ltd., based in Kenya and supervising operations in Kenya, Tanzania, Uganda and Rwanda, post occupied up till July 2016.  Mr. Lutchmenarraidoo holds a Banking Diploma from FinAfrica Institute, Milan, Italy.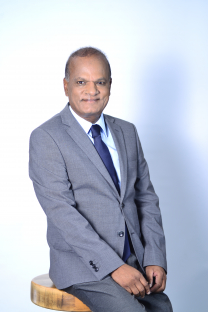 Ramprakash Maunthrooa
Mr Maunthrooa is a Fellow Member of the Institute of Chartered Secretaries and Administrators – UK (FCIS) and a Fellow Member of the Chartered Institute of Transport – UK (FCIT). Mr. Maunthrooa has spent more than two decades in the port sector. Mr Maunthrooa is a Senior Advisor at the Prime Minister's Office (PMO). He was Director General (CEO) of the Mauritius Ports Authority (MPA) up to October 1998. He has also served as Chairman of the MPA from October 2000 to November 2003. Mr Maunthrooa was also the Managing Director of the Board of Investment of Mauritius from July 2010 to August 2011. Mr Maunthrooa joined the Board of SBM Holdings Ltd as Independent Non-Executive Director in June 2015 and with his vast experience in the public sector and methodical work approach, he adds value to the Board of the SBM Holdings Ltd.

Mr Maunthrooa also serves on the Board of Air Mauritius, the State Insurance Company of Mauritius (SICOM), SBM (NBFC) Holdings Ltd, SBM (Bank) Holdings Ltd and SBM (NFC) Holdings Ltd.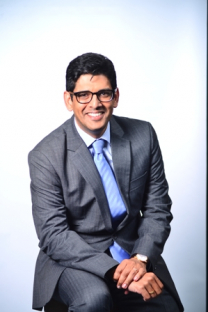 Roshan Ramoly
Mr. Ramoly has worked in the financial services and banking industry for more than 12 years at senior managerial levels.  Before branching out into the financial services industry, he started his career as a Management Consultant with KPMG and DCDM Consulting. 
 
Mr. Ramoly has worked for 10 years with the Cim Group, where he ended as the Managing Director of Cim Stockbrokers, the largest stockbroking firm in Mauritius, while simultaneously being the Chief Executive Marketing, Communications and CSR for group. 
 
Mr. Ramoly joined Barclays Bank Mauritius from 2012 to 2014 as Head of Strategy, Marketing, Communications, Citizenship and Events.  During his tenure at Barclays, he was also responsible for Customer Experience for more than a year. 
 
Currently he is the Director of LinearArc Solutions that offers consultancy and training services in Customer Experience for the financial services sector.Mr. Ramoly has been a member of the Board of SBM (NBFC) Holdings Ltd since July 2015.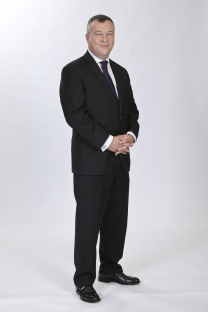 Andrew Bainbridge
Mr Bainbridge, a British citizen naturalised in Seychelles, is a Fellow Member of the Institute of Directors in Southern Africa and a Fellow of the Institute of Financial Services in the UK. Mr. Bainbridge is currently the GCEO of SBM Holdings Ltd, a position he took up in January 2018. He is also the Chair of the Infrastructure Crisis Facility Debt Pool LLP and the Chair of the Private Infrastructure Development Group. Prior to taking up the role with SBM Holdings Ltd, he was the Group Head, US Supervisory Remediation Programme, the Global Head of Commercial Clients and the Chief Risk Officer for the Western Hemisphere (Africa, India, Middle East, Europe and the Americas) for Standard Chartered Bank. 
He was earlier the CEO of BMI Bank and previously the Managing Director of Barclays PLC for Africa and Indian Ocean regions. Mr. Bainbridge is Director of SBM (NBFC) Holdings Ltd. He has also been appointed as Director of SBM (Bank) Holdings Ltd on 16 April 2018.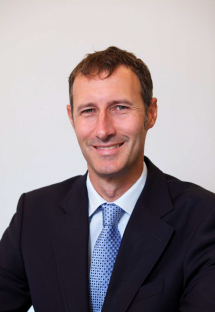 Thierry Hugnin
After qualifying as a Chartered Accountant in England and Wales in 1993, Mr. Hugnin worked in investment banking in London with a focus on emerging markets. He later joined Blakeney Management, a London-based investment management firm, investing in public and private equity markets in Africa and the Middle East. He returned to Mauritius in 2003 as Chief Investment Officer of Ciel Investment, one of the leading industrial and investment groups in the Indian Ocean, to establish their private equity business. In 2008, he co-founded Kibo Capital Partners Ltd.; the firm manages two private equity funds (Kibo I and II) focusing on the growth capital in Eastern and Southern Africa and the islands of Indian Ocean. In 2014, he became the Managing Partner of Kibo Capital Partners Ltd. 
He serves as Director on a number of boards of public and private companies spanning banking, hospitality and leisure and telcos both in Mauritius and the region.Mr. Hugnin joined the Board of SBM (NBFC) Holdings Ltd as Director in July 2015.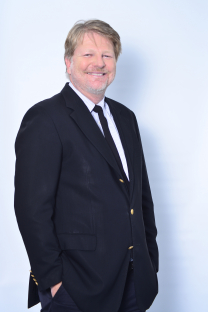 Pierre d'Unienville
Mr. J P Pierre Marrier d'Unienville was born in Mauritius in 1969 and educated at the college du St Esprit.  He graduated with a Licence in "Sciences économiques" at the University Paul Cezanne in Aix en Provence, France.  He then attended and graduated from Institut d'Etudes Politiques de Paris.  After working with Ernst & Young in Paris, he returned to Mauritius in 1996 where he started his career as Finance Manager at Phoenix Camp Mineral Ltd, which he left to create the Mauritius branch of South African investment bank, Brait.  He ran Brait Mauritius from 1994 to 2004, acting as Investment Banker/advisor on a number of transactions.

In July 2004, Mr. d'Unienville acquired Brait Mauritius, which was then renamed Infinite Corporate Finance Ltd, and he continued to source, advise on and structure acquisitions and disposals, as Infinite remained active on the mergers and acquisitions market.

In December 2007, Infinite acquired Le Warehouse Ltd from IBL, and Mr. Marrier d'Unienville started personally running the company, Infinite's major investment, from January 2009. Mr. Marrier d'Unienville is a Director of one listed company, Omnicane Limited.He has been a Member of the Board of SBM (NBFC) Holdings Ltd since June 2015.